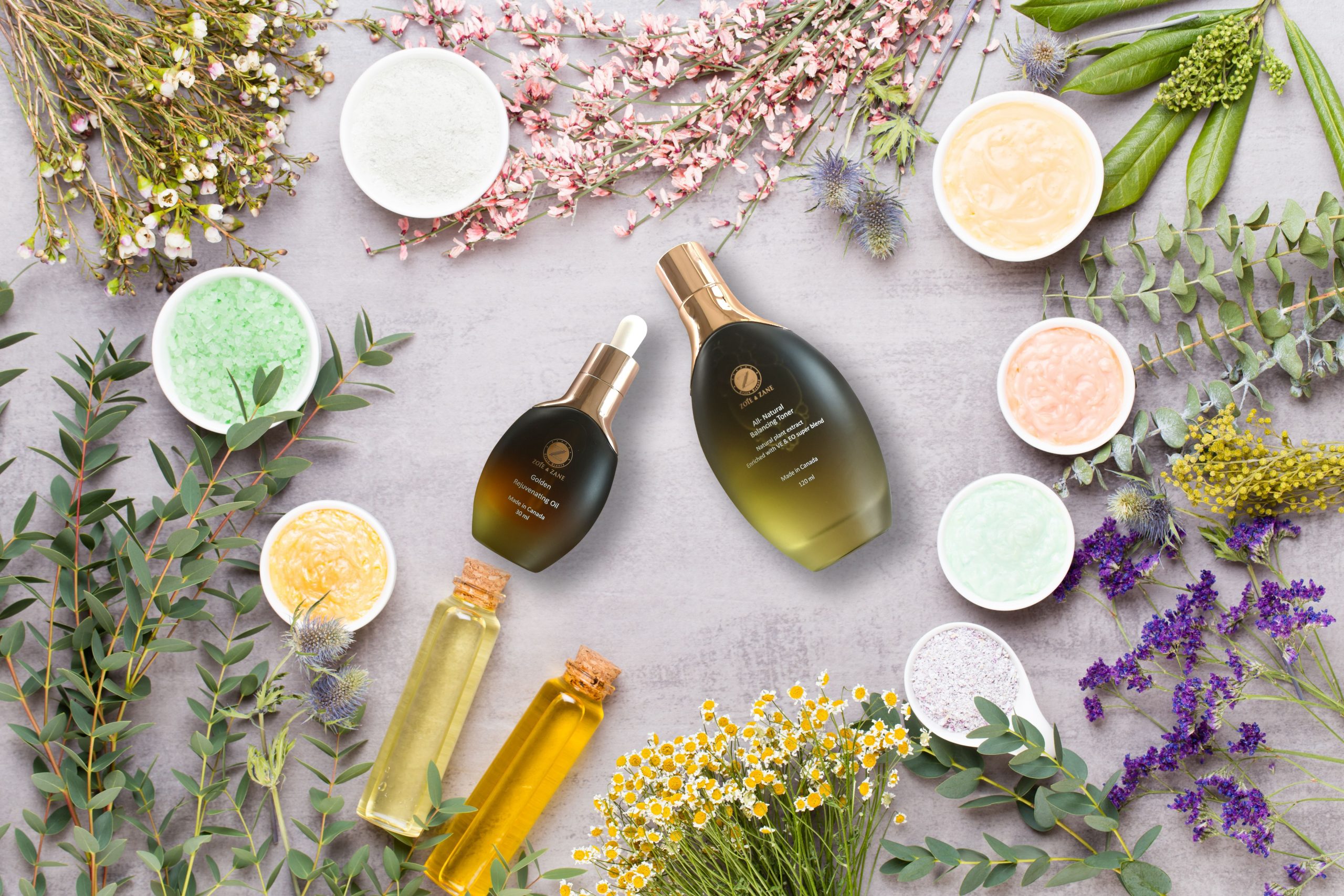 Unleash that
Radiant Glow
The right skin care products can help keep your skin hydrated, promoting a radiant and youthful glow.
Free shipping on orders over $90 CAD!
Achieve that Beautiful You
Zoie & Zane seeks to empower women through top quality beauty products that make their skin and hair more healthy and beautiful than ever before.
Canadian Made Products from Natural Ingredients
Zoie & Zane's skin and hair care products are proudly manufactured in Canada. With a focus on ingredients that are natural and high performance, you can feel comfortable applying our products to your skin, knowing that they are free from harmful chemicals. We utilize plant-based ingredients and essential oils in our products to provide a natural approach to beauty that is safe and healthy for your use. The fragrances in each of our products are derived from essential oils that offer not only a pleasing aroma but also mood-enhancing health benefits.
Complete account of the system, and expound the actual teachings of the great explorer of the truth, the master-builder of human happiness.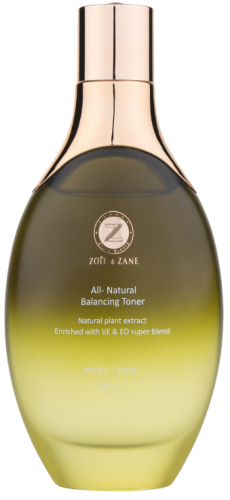 All-Natural Balancing Toner
Soothing and calming, this balancing toner gently hydrates, and softens the skin, while protecting its moisture barrier and balancing pH levels to prepare for optimal moisture absorption. This gentle formulation is enriched with Vitamin E and Aloe Vera to comfort and cool inflamed skin and improve skin's elasticity. Calming extracts of Milk Thistle and Chamomile Flower work together to tighten the skin for a firmer, more even skin tone and refined appearance.
These products are so amazing. My mom tried the anti aging skin care line and is loving how her skin is feeling. I used the toner and hair products and they are awesome products. They smell nice and not over powering and I love the fact that it's made with natural ingredients 💜
I tried the Zoie & Zane moisturizer and eye cream. The products are presented in nice containers, they smell good and work well for my skin. I would buy them again
Oily girl here! I put Zoie & Zane's lotion on face as the last step of my skin care routine (before tea tree oil on my breakouts) and it moisturizes perfectly. There is no greasy or sticky feeling after, and it surprisingly balances my sebum production.😮 Half a pump is enough for my neck and face. The texture is closer to a gel than a cream, so it glides perfectly on my skin.
Pretty good product, learned about these through my manager, and got these set as gifts to my girlfriend for christmas, and she said these work Well and she like the serum / rejuvenating oil. According to her: " use it is super gentle, calming and it is like a drink of water for my skin. It does have the texture of water but hydrating. She put it on after she washes her face and then let this soak in and then put the moisturizer on top. It makes her skin soft, even and smooth. She used to have awful breakouts and extremely sensitive skin, and this help her skin recover. Its a really amazing product. " so Im happy I choose the right gift for her haha
I have very sensitive skin and I generally don't use new brands of night creams or day creams but decided to try Z&Z creams ( both day and night) and I absolutely love them - very rich and not greasy and they smell lovely - not over powering at all . I will definitely order again
I purchased the Golden Rejuvenating Oil and when I first got the product, I was amazed with the beautiful packaging! It's so luxurious and the oil itself is really high quality. The rosehip oil is from the first pressing and the rest of the ingredients are great for the skin, too. I've been using it for about a month now and my skin loves it.
Thanks for providing such excellent products. My face skin is very sensitive and I am always careful when I choose the facial product. There is no sensitiveness after using Z & Z , but also its quality highly surprised me: not oily, easy absorption, less wrinkles, did not feel lays on the face in the next day. Amazing products!